Find Your Own Space on Server and Get Internet Connectivity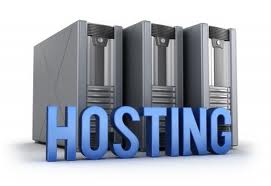 Adros System has been leading provider of web hosting services in Delhi/NCR regions India. We provide reliable, secure, 99.99% uptime guarantee services to clients internationally; our employees are there to support you. Here you can find domain of your choice, build your website and get website hosting also. You would save a lot by choosing us.
Guaranteed Reliability and Uptime with Adros System Web Hosting
We provide web hosting services as a part of our Internet access plan. Web hosting client may choose different hosting plan and package based on database server software, scripting software, and operating system. Windows hosting and Linux-based web hosting are two main hosting services. Linux web hosting use LAMP platform (Linux, Apache, MySQL, PHP/Perl/Python).
Free Web Hosting Service
Shared Web Hosting Service
Reseller Web Hosting
Virtual Dedicated Server
Dedicated hosting service
Managed hosting service
Collocation web hosting service
cPanel Hosting
Domain Web Hosting
Application Hosting
Windows and Linux VPS (Virtual Private Server)
Enjoy Internet hosting benefits with plan you choose:
Specified to Unlimited Disk Space (depend on the plan you select)
Specified to Unlimited Bandwidth (depend on the plan you select)
Free Website Templates
Uptime Guarantee
24/7/365 Technical Support
Easy Control Panel/ Plesk
Quick Script Installs
Quick Database Transfer and File Transfer