Fitness Club Management Software
Club360° is a club, gym and spa management system. You can keep records of your members, their memberships, and have quick and easy communication between you and your members. Club360° also includes a billing system, point of care and has a wide range of reports that help in the management of your Fitness Club. It is designed for a variety of industries like gyms, health clubs, swimming pools, fitness clubs, wellness centres, community centres and any membership based organization. At Adros system we believe software should be accessible, easy to use and affordable. We work with you to create an IT solution that works for you, now and in the future. We are committed to providing reliable, stable and working solutions for our clients.
Each feature has been carefully thought out and developed by a team of highly qualified IT professionals to suit your needs.
How Club360° Helps You?
Members Management - You can create, update and delete your members. You have complete controls over your members activity.
Access Control - Only authorized members can enter in your club area, and if members membership expires you can stop them to enter in.
Renewal Management - With the help of few clicks you can accept payment from your members.
Marketing Tools - Club360° is not only a members management software, but it can help you to do SMS Marketing and Email Marketing.
Point of Care - You can provides an environment where your members feels your care. You can provide them Diet Schedule, Exercise Schedule and to track there improvements you can save there Measurements time to time.
Reporting - With the help of reporting you can see Active Members, Membership Due, Progress Card, Profit and Loss and many more.
Access control with Fingerprint or Card
Fingerprint/Card reader provide a convenient and secure way for members to access your facilities. Access for individual members can be easily managed without the need for manual check-in.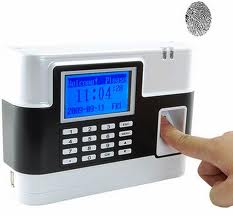 Club360 also works with existing keypad technology if you would prefer. As a complete solutions provider, we provide the information you need to decide which solution is best for your situation.
Fingerprint Reader works in the fashion that When A member of the gym enters to the Gym and swap his/her finger, then our Fitness Club Management System records his/her visit into the database and a form window will pop up that presents the personal and related information of the member such as his/her visits, dues, prorammes taken by him etc extra.
Why Choose Club360°
Our Club Management Solution is an windows based software. You can make sure that your data is completely secure from unauthozired access, like Members Data sales to another club.
3 Months Free Support
Best Price
Complete Solution
Automated Backup
Easy to Use
Marketing Tools
Leads Management
Facebook Integration
Fast Processing and Reporting
When you deal with us you will certainly visualise the expertise we bring in to step an extra mile towards unstoppable success.