High Performance Open Source Web Solutions at Reduced Cost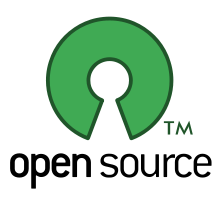 Adros System uses its technology experience to provide organizations open source services for their wide range business and industry. Enjoy development, customization, migration, implementation, consulting, and integration services using open source technology. We have successfully managed simple to complex system using OSS for all our clients globally. Open Source is best in industry because it is simple, secure, efficient, and easy to integrate, develop, deploy and maintain all operation. We at Adros help you choose your open source solutions for your business that best fits your time and budget irrespective of company size.
Powerful and Secure Open Source Application and Web Solution
At Adros System we analyze first and then select the best open source solution for you. OSS that we offer:
CMS: Content Management System to easily create, organize and publish content online.
Intranet: For single point entry for corporate information for internal communication.
Extranet: The extranet portal for building relation between clients and companies.
E-commerce: Online storefront for your services and products.
Customize IT products and Support Existing IT Solutions Using Open Source
Ghaziabad based open source design development Company is a leading provider of custom open source development solutions in Delhi NCR, in India and globally. We adhere to industry standards to create high quality systems. Unlock the business values through custom implementation of open source CMS to maximize your ROI on your business investment as open source codes are open to public.
Hire a open source developer/ programmer or a open source consultant from our team who would work for your simple to complex web solution using open source off-the-shelf software or custom web solutions.