Adros System established in year 2009 is pioneer in .NET software development located in Delhi NCR, India. In past 4 years the company has exponentially grown and has delivered scalable solutions to many clients globally. The mission and vision of Adros System is to help people to find the right web solution, online presence and brand at best price, quality and be leading firm in India globally.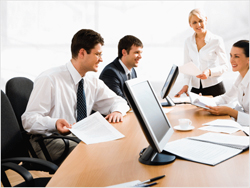 Our experienced professional IT team design, manage and build high quality application for range of business verticals. Every individual customer is important to us and we are prompt in hearing them and focus on their requirement and guarantee quality solutions. We provide full support and maintenance and keep updating our client's of every progress through weekly reports.
We help our clients leverage digital technology to improve their business at core. We build custom web applications, software applications, software products from ground up using latest. net technology with extensive functionality.
Our Vision
Our vision is to be the most trusted provider of training and technology solutions with diverse team of talented professionals, with expertise in selected technologies and an employer of choice, fostering a culture that values Dedication, Respect, and Continuous Improvement.
Our Mission
To fill the gap between industry's requirement skill set.
To emerge as the global leader in offering industry specific training programs.
To Create a Technically Trained Human Resource Pool Ready for IT Industrial Challenges.
To bring the Service level up while driving the cost down By strategically leveraging offshore resources
Service we offers
Domain Expertise
C#, ASP.NET, VB.NET
Networking
HTML,DHTML
XML
Database Applications, MS SQL SERVER
Crystal Report Generation
Search Engine Optimization